Did COVID-19 push bra technology forward by a quantum leap? The team at Lace Bra revealed how global lockdowns have forced innovation to meet new "work from home" needs.
(PRUnderground) November 11th, 2020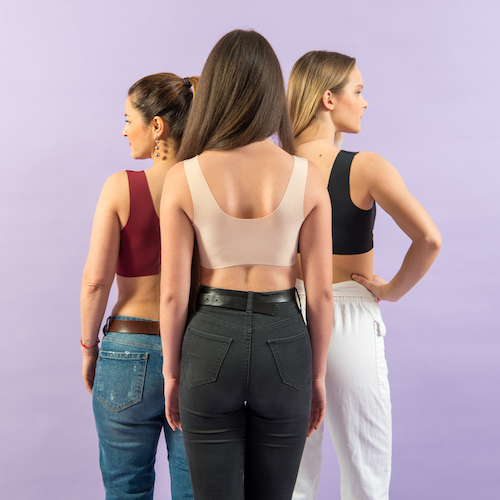 The LACE BRA team has ventured into bold new territory during 2020, contradicting what many customers believed would happen during a national lockdown – that no one would buy a new bra during a lockdown, especially while working from home. What was seen as an obstacle eventually became an opportunity – as "comfort at home" became increasingly important.
The development of the Lace Bra emerged from one simple question – "why does everyone hate their bras with such a passion?" The more research the product research and development team did, the more the same trends came up – the traditional bra was not achieving what real women desired. This applied even more as time went on, as national lockdowns across the globe forced many women to reconsider what they consider to be comfortable in the "new normal".
The design of the modern bra as we know it arose in 1893 when entrepreneur Marie Tucek made a bold approach to replace the corset with something more advanced. However, "comfort" was much less of a priority at the time, especially considering that the first bras contained wrapping metal wires that were not only painful, but they also stuck out. Those wires remain in bras to this day.
Between 1983 and now, not much has changed when it comes to supporting modern cleavage. Until COVID-19 ripped across the globe, forcing industries across the board to change their approach.
Lace Bra knew that removing underwires was not going to be enough. Firstly, because they play an important role in support, but secondly, because there was so much else that was wrong with the traditional bra. In order to make a bra to suit work from home lifestyle and a more sophisticated audience, Lace Bra started from the bottom up.
The wires were removed, and replaced with an elasticized polyamide and spandex blend. The hooks and eyes were moved to the front. The back was made wide, soft, and seamless to prevent visibility through clothes, skin bulges, and the painful scratching and itching involved with backs and straps that were thinner and sharper. The cups were molded with flexible materials, avoiding "cup-gaps" while allowing for the best possible fit across all sizes and cup shapes.
The result? An adoring crowd of new Lace Bra owners across US, UK, and Europe- as more and more women took to trying out the bra that was made for comfort first.
More information can be found at https://thelacebra.com/
About LACE BRA
Lace Bra is a premier brand of innovative lingerie with a focus on bras designed with comfort first. They ship globally with European warehouses and supply chains. Go online to check out their wide variety of sizes, colors, and new bra innovations.
The post Lace Bra's Lockdown-Friendly Bra Design Becomes the Best "Stay-at-Home Bra" for 2020. first appeared on PRUnderground.
Press Contact
Name: LACE BRA

Phone: +1 773 835 3018

Email: Contact Us

Website: https://thelacebra.com/
Original Press Release.