Is This Time Different for Bitcoin?
November 30, 2020 at 11:05 AM EST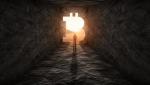 Bitcoin is soaring, stoking old memories of 2017, a run that gave way to a spectacular decline the following year. However, some market observers believe outcomes will be different this time. The idea of decentralized currencies goes far beyond bitcoin and Ethereum. Today, all kinds of companies,...