What Can Emerging Markets ETFs Do for You?
December 01, 2020 at 11:00 AM EST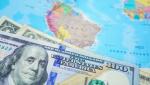 When a coronavirus vaccine is finally ready for widespread distribution, developing economies won't be left out of the fray. That's good news for exchange traded funds such as the ALPS Emerging Sector Dogs ETF (NYSEArca: EDOG). EDOG, which debuted over six years ago, tracks the...