WE ARE EXCITED TO ANNOUNCE THE LAUNCH OF OUR NEW WEBSITE!
(PRUnderground) December 9th, 2020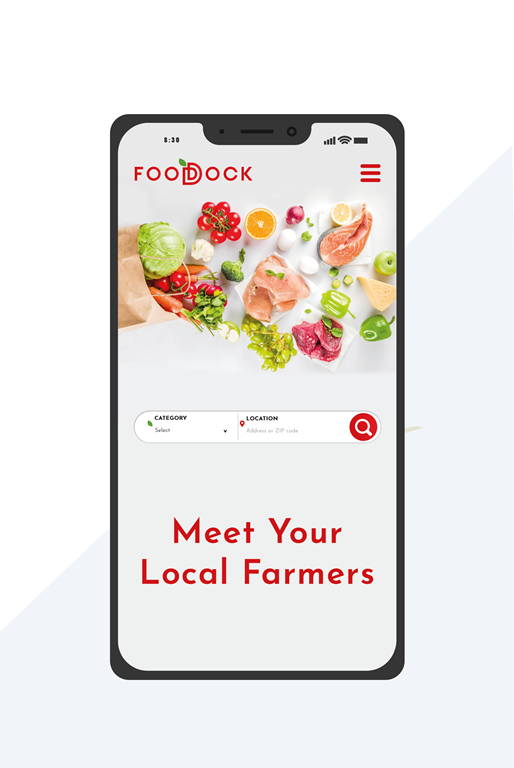 After a lot of hard work and great dedication, we are thrilled to announce the launch of our new website www.fooddock.com. 
Our team shares the same dream. A dream of providing everyone with access to fresh, healthy food and the opportunity to support their community by connecting consumers with local farmers, because we believe that a strong local food system ensures the health of our entire community.
We know that small-scale, independent, local food suppliers want to expand their business, while consumers want to eat fresh, nutritious food.  It's a natural fit!  Consumers are even willing to pay more for a smaller carbon footprint. And yet, the National Farmers Union states that farmers and ranchers receive just 14.6 cents of every dollar consumers spend on food. FoodDock aims to bring together consumers and local food suppliers to foster a relationship that benefits both.
Additionally, the COVID-19 pandemic has pushed many US consumers to shop online. According to the United Nations Food and Agriculture organization, the pandemic has negatively impacted small-scale farmers, migrant and informal workers, ranchers and fishermen by hindering them from working their land, caring for their livestock, or fishing thereby making them especially vulnerable. FoodDock encourages buying food locally, which helps local economies by sustaining and creating jobs.
Visit us at www.fooddock.com. Enter your zip code to see a list of farms, ranches, dairies, fisheries, and farmers' markets near you. Find fresh, nutritious food and help small-scale, independent farmers make a living from the land. Don't forget, it's free! 
About FoodDock
FoodDock is an online platform that unites farmers and consumers at a local level. We offer a free, user-friendly online directory that fosters strong community-based relationships based on agriculture and nutrition. Through our online directory of farms, ranches, dairies, fisheries and farmers markets, we support the local food movement, which encourages everyone to buy fresh, seasonal food from their trusted local farmers and to support a more environmentally-responsible, sustainable food chain.
Our vision is to be the preferred online resource for anyone searching for fresh, nutritious, locally-sourced food and for farmers wanting to maximize their production.
The post FoodDock - Meet Your Local Farmers first appeared on PRUnderground.
Press Contact
Name: Oya Ozturk

Phone: +905337635753

Email: Contact Us

Website: https://www.fooddock.com
Original Press Release.