(PRUnderground) January 4th, 2021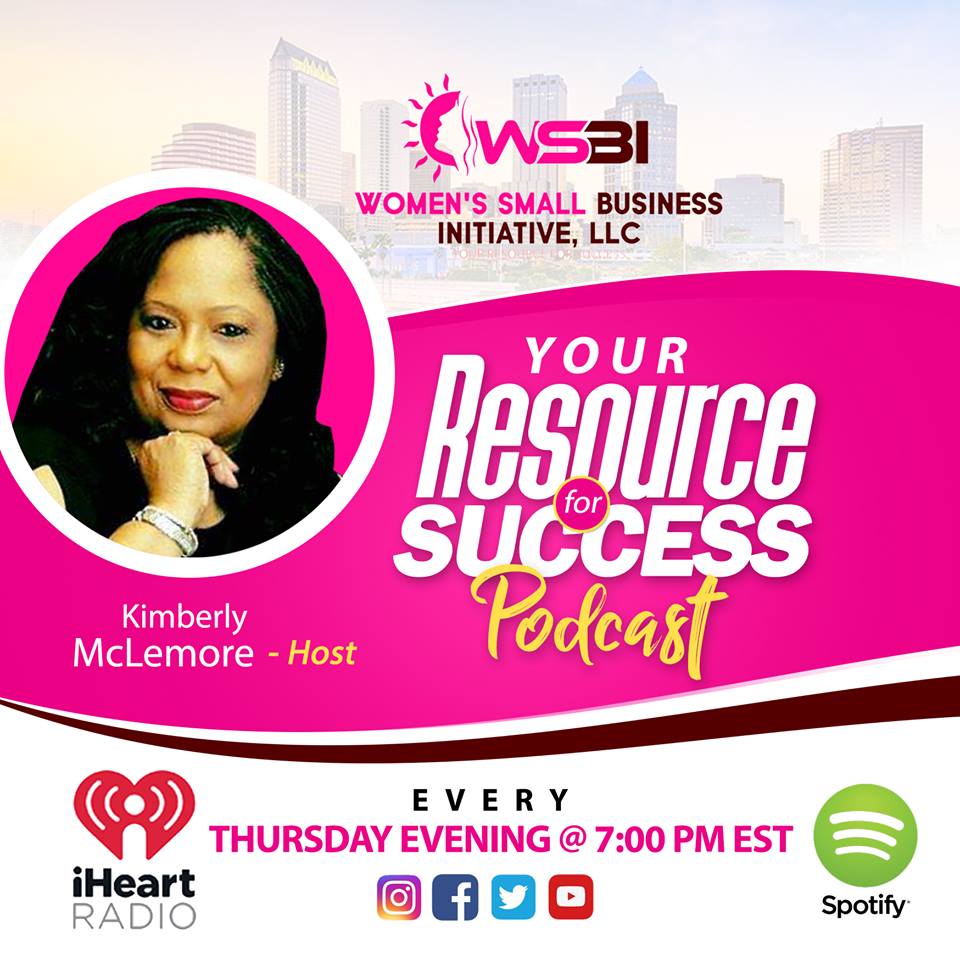 If you are a woman seeking resources to get yourself motivated, then look no further than "Your Resource for Success Podcast". As the name suggests, "Your Resource for Success Podcast" is all about inspiring the upcoming as well as the established women entrepreneurs and owners of small businesses. Start your week with this podcast, where you will get the opportunity to meet a new business owner who will take you behind the scenes of their success stories. These guests share their inspirations, challenges, and successes of being in the business.
Hosted by Kimberly McLemore, "Your Resource for Success Podcast" has a total of 188 episodes to date, with the latest episode being aired on November 13, 2020. Each episode features guests who are experts in their field. They share their expertise and knowledge with the listeners to motivate them and help them grow.
The latest episode is titled "Throwback Thursday Transforming Yourself to Success" and features Marlene Morris, who is the CEO, founder, and owner at Achieve Transform and Director at Startup and Grind. In this episode, she talks to the listeners about being successful at a young age.
A review by Adam Mendler, CEO of The Veloz Group, and a guest on "Your Resources for Success Podcast" says, "Great conversation! I recently guested on this show and enjoyed the conversation with Kimberly. Great information covered and a lot of fun."
Each episode on this podcast deals with topics that will help aspiring, as well as established entrepreneurs, grow in their business by providing valuable information about the world of business.
The episode released on October 9, 2020, is titled "The Magic Maker" and features Jenny Fenig. Jenny is the founder of Magic Makers Coach Certification, which trains professionals in the craft and business of intuitive coaching. In this episode, Jenny helps the listeners amplify their results by doing less through her motivating words.
Listeners love to hear from their favourite host, Kimberly McLemore, who leaves no stone unturned in making the show lively and boisterous.
"This podcast helps small business owners learn tactics to improve their business strategies and sales. Listeners learn from the experience of other business owners who are interviewed" says a review by Susan Neal Yoga while appreciating the theme and content of the podcast.
Listen to "Your Resource for Success Podcast" now on Apple Podcasts.
About G Media
The post "Your Resource for Success Podcast" is a daily dose of motivation for women worldwide first appeared on PRUnderground.
Press Contact
Name: Women's Small Business Initiative, LLC

Phone: NA

Email: Contact Us

Website: https://www.wsbillc.com/
Original Press Release.