Pac'Liyah, The Emotional Gangster, Is Bringing The Vibes And Setting The Moodz In Her Latest Music Release.
(PRUnderground) January 5th, 2021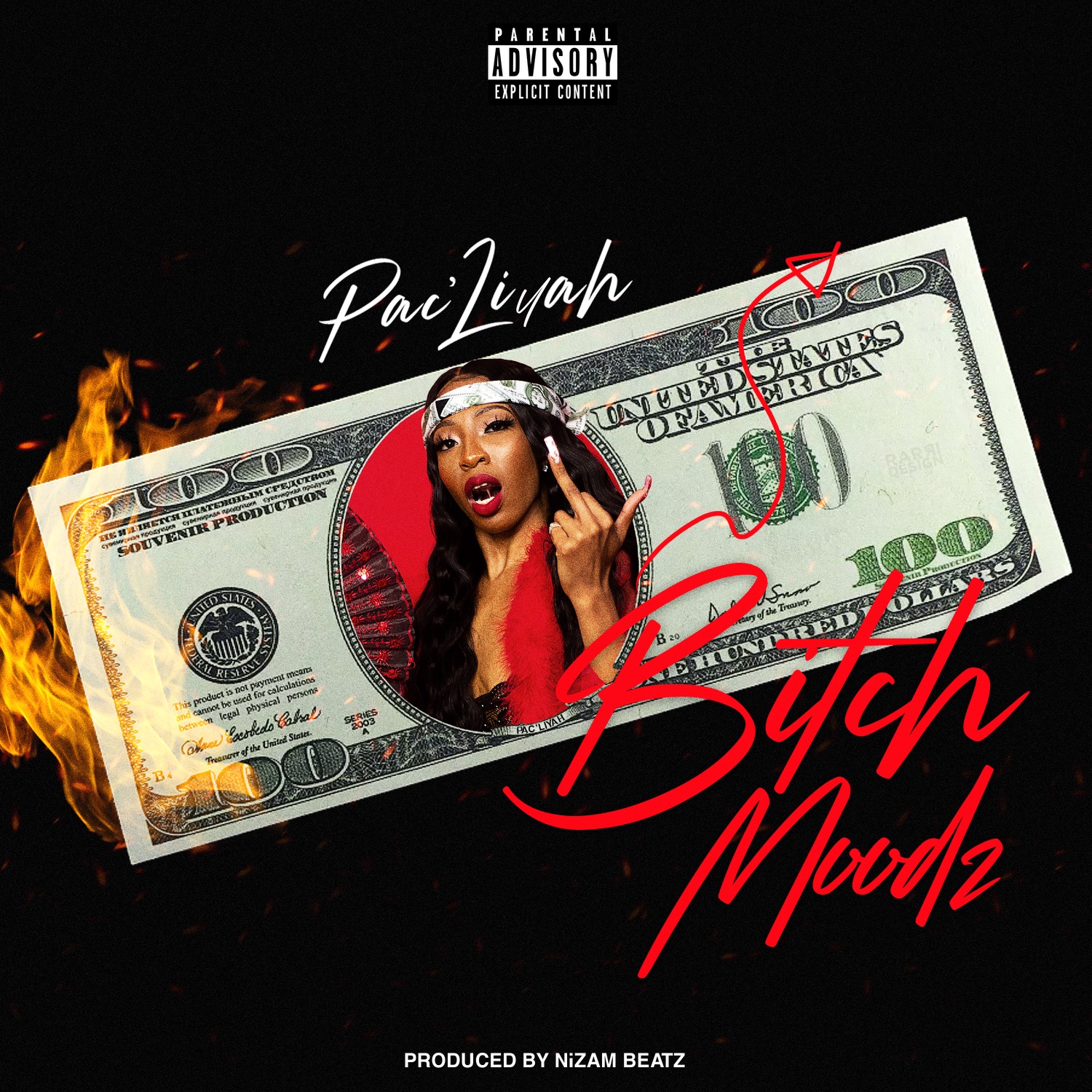 Bringing the vibe and setting the mood, Pac'Liyah is defining what it means to be an "emotional gangster." Her latest hit single, "B*tch Moodz," is a crowd-pleasing club tune with an upbeat tempo. Mixed and mastered by Atlanta music engineer, Phresh, "B*tch Moodz" is a torrent of trap hooks and clever wordplay. Known for confidently crafting rhymes with structure, Pac'Liyah's vocals are consistent with vibrant vocabulary, focused flow, and direct delivery. Melodic and rhythmic, her music is the honest account of a true lover girl with a big boss attitude. She's tough and honest, ratchet and lovely. Pac'Liyah delivers female empowerment through beats that bump. She is raising the bar, improving upon every element in music.
Although her main genres are hip-hop, rap, and R&B, Pac'Liyah is difficult to categorize. She pulls from a variety of influences including pop, reggae, and calypso. Pac'Liyah's specialized genre of "get money music" motivates audiences to move. A dedicated entertainer with riveting stage presence, her live performances are buzzing with positive energy. Based in her hometown of Atlanta, Pac'Liyah regularly appears in showcases and events across her local music scene. With high-standards, she is picky about the people she works with, but Pac'Liyah has found a creative hub in the community, allowing her to collaborate with others. She recently launched her own business and merch-line, LitLife Entertainment, which hosts events, offering a legitimate platform for local performers.
Popular and smart, relatable and versatile, Pac'Liyah encourages audiences to be who they are. Her music is designed to help audiences connect and reflect on the things that make us human. Pac'Liyah finds a release in music, describing it as therapy. Through her music, Pac'Liyah wants fans to feel what she feels, to cry, and to dance.
"It's like writing in a diary with beats…
I want people to know who I am and hear what I have to say."
Her big heart shines through in everything she does. Talented and consistent, Pac'Liyah is impactful, unleashing a fresh sound to the industry at large.
Stay updated with Pac'Liyah on social media @PacLiyahWorld
Listen to "B*tch Moodz" on Amazon Music, YouTube, and all major streaming platforms.
To contact the artist or schedule an interview, please email her PR representative:
Lydia Plantamura: PR@IndustryCertified.net
About Industry Certified PR
Representing Independent Artists in the Music Industry
The post Pac'Liyah Channels Big Boss Vibes In Hit New Single first appeared on PRUnderground.
Press Contact
Name: Lydia Plantamura

Phone: 9194465257

Email: Contact Us

Website: https://industrycertifiedpr.com
Original Press Release.