The home goods and textiles experts will offer customers the chance to test unreleased products before they hit the market.
(PRUnderground) March 10th, 2021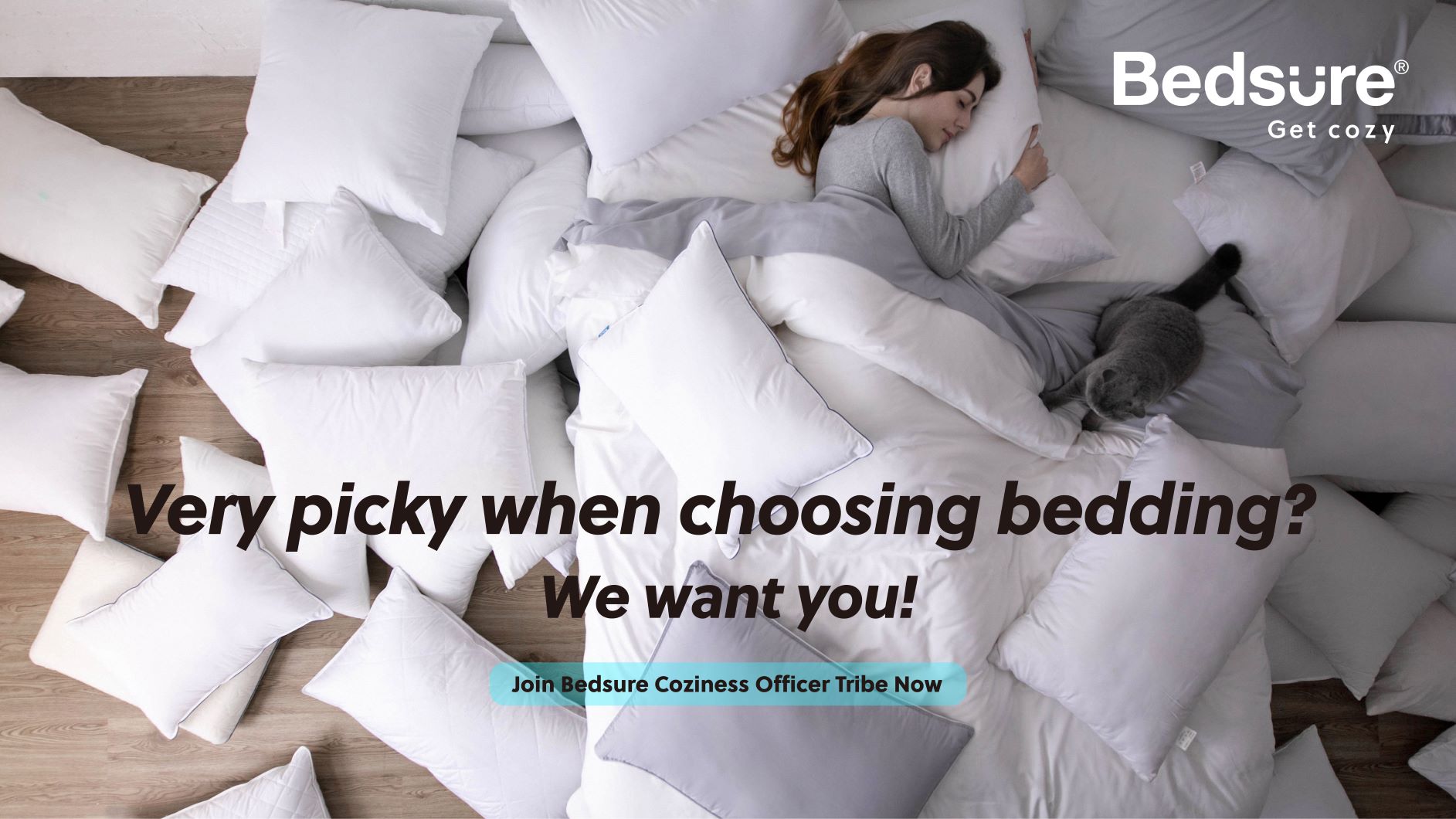 Always wanted to try something from Bedsure, but never actually added an item to your cart? Now is your chance to get comfy with a Bedsure item at no cost. This March, Bedsure will launch its product testing initiative to gain better insight and feedback from users about their experience with Bedsure products.
Testers, or Bedsure Coziness Officers as they're aptly titled, will test unreleased bedding products and leave thoughtful reviews for the Bedsure research and development team. It's a win-win for all involved; testers get a chance to enjoy a cozy Bedsure product from the comfort of home, and the Bedsure teams gets an opportunity to learn about what customers truly enjoy and want to see in home bedding products.
Interested in entering? Here's how you can become an official Bedsure Coziness Officer and enjoy testing out the latest and greatest in Bedsure offerings:
Fill out the Bedsure Coziness Officer application form and share the application link. Bedsure will select the Coziness Officers based on the information filled in the application form.
If you are selected to become a Bedsure Coziness Officer, you'll be sent at least two free products to review per year. Here are some other perks you'll get as part of the program:
After completing the initial application form and sharing the link, you'll receive a FREE Bedsure Satin Pillowcase, regardless of whether you're selected to become a Coziness Officer or not. If you are selected to be a part of the testing program, you'll also enjoy early sneak peeks at brand new products, you'll get the chance to be featured on Bedsure's social networks, you'll be given exclusive discounts to earn a commission from referral purchases, and you'll be in the coveted position of offering direct suggestions and feedback to the Bedsure R&D team. All of your hard work means Bedsure will be able to create the products you want based on your feedback!
Bedsure is thrilled to offer you the chance to be such an integral part of the development process. Customer feedback is infused into everything Bedsure creates, and Bedsure is happy to create a program that will give its consumers the chance to truly experience the products, and to truly share what you think.
About Bedsure
Cozy up to snug, warm home linens from Bedsure. From the moment you wake up to the second you fall asleep, we aim to make you and your family comfortable. That's why we're always dreaming up new products to help you sleep well, wake up refreshed, and have that extra bit of comfort throughout the day. And because cost shouldn't stress you out, we bring everyday value to everything from household basics to a range of high-tech fabrics and sleep solutions. Our products suit every budget and are made for the way you live, all delivered directly to you with a smile.
The post Bedsure Launches New Product Testing Campaign first appeared on PRUnderground.
Press Contact
Name: Mina Luo

Phone: +86 18817350907

Email: Contact Us
Original Press Release.