To meet customer needs and desires, Bedsure has consistently created high quality home textiles, décor and accessories with a variety of benefits. After a difficult 2020 for many people, in 2021, many people are looking for colors that inspire hope and optimism.
(PRUnderground) April 13th, 2021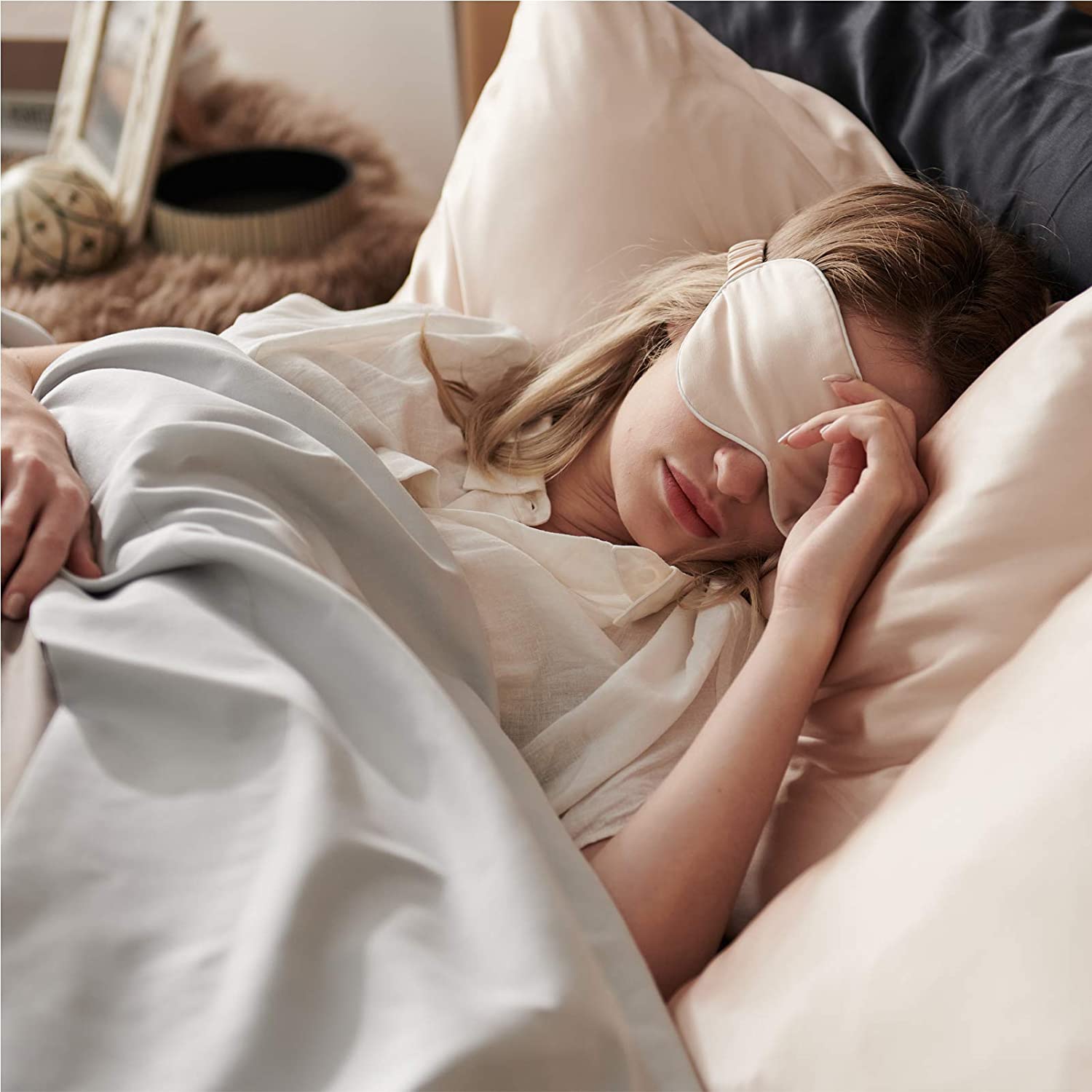 Having produced a wide variety of bedding products and fabric types, Bedsure Home has recently released two new colors for their silk pillowcases and eye masks – black and champaign. These offers customers a total of 5 colors to choose from for their king and queen-sized beds, guest bedrooms and couches.
The Bedsure pillowcases and eye masks are made out of 100% Mulberry Silk with 22 Momme. This means the silk is of a high quality and has a higher weight than lower-numbered Momme silk. Mulberry Silk is sought after for its light, soft smoothness and is commonly used in pajamas and bedding.
Bedsure Home leaders and staff alike are pleased that customers now have 5 colors of 100% Mulberry Silk pillowcases and eye masks to choose from. Black is a perennial color that is versatile enough to use with a variety of surrounding colors, whether warmer colors like orange or cooler ones like navy blue. Black silk is a suitable option for customers who frequently change their surrounding interior colors or who want a solid color.
Several fashion magazines have identified champaign as a popular color for 2021. As noted by WWD, 'Pantone's 2021 spring color predictions, which also include champagne and gold hues, suggest people are looking to color palettes that consist of brightening and soothing shades.' Champaign adds a sophisticated warmth to a bedroom, whether in a studio apartment or a country-side house.
By offering both well-loved classics, like black, and popular, newer colors, like champaign, Bedsure Home continues to help its customers feel comfy and comfortable no matter what they call home.
About Bedsure
Cozy up to snug, warm home linens from Bedsure. From the moment you wake up to the second you fall asleep, we aim to make you and your family comfortable. That's why we're always dreaming up new products to help you sleep well, wake up refreshed, and have that extra bit of comfort throughout the day. And because cost shouldn't stress you out, we bring everyday value to everything from household basics to a range of high-tech fabrics and sleep solutions. Our products suit every budget and are made for the way you live, all delivered directly to you with a smile.
The post Bedsure Home Adds 2 New Colors to its Silk Fabrics first appeared on PRUnderground.
Press Contact
Name: Daniel Menges

Phone: +86 155 20777 242

Email: Contact Us

Website: https://bedsurehome.com
Original Press Release.