Who Let the (Dividend) Dogs Out?
April 20, 2021 at 08:00 AM EDT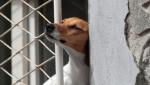 Dividends and value are two avenues for reducing some of the turbulence associated with emerging markets investing. The ALPS Emerging Sector Dogs ETF (NYSEArca: EDOG) serves up both of those factors. EDOG tracks the performance of the S-Network Emerging Sector Dividend Dogs Index. The index is...