Rising above racial hostility, a non-profit initiative hopes to heal hearts through food starting early to mid-May this year.
(PRUnderground) April 20th, 2021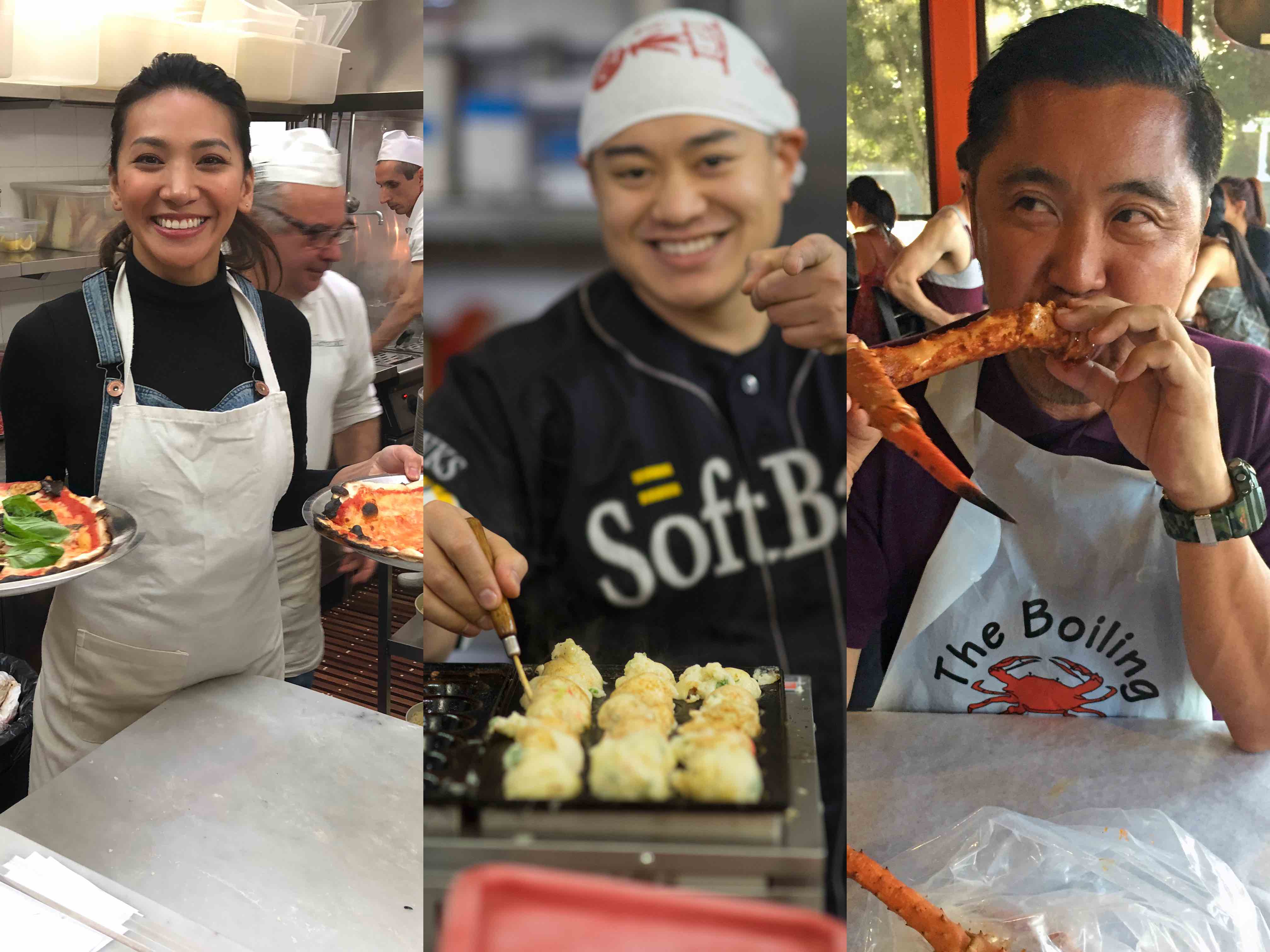 Designed to give an alternative to the violence that has erupted toward Asian Americans since the COVID-19 pandemic began, Your Stomach Loves Us (#YSLU) comes to the rescue. Assured that hate and hangriness needs to hit the skids, the initiative will feed the communities where hostile incidents have occurred; and they'll do it free of charge. With a full-stop win/win, dishes like Filipino lumpia, Chinese baozi, Korean dukbokki, and Japanese takoyaki will help chefs fight anti-Asian racist hate with the great equalizer – food. It's the high road where it's more than okay to stand armed in the streets with bento boxes. Welcome to practicality. Welcome to humanity on its best day. Can someone say, #dumplingpower?
Greg Taniguchi, the founder of Your Stomach Loves Us, said of the campaign, "I've seen too many posts and videos recently of anti-Asian violent incidents. This time, I'm not simply closing my browser. I'm doing something about it. I want us on the ground in these walking communities where the incidents took place because that's how you connect. The person you share food with could, one day, need you to watch their back. It's bigger than color. It's a practice of love."
With GoFundMe contributions, pop-ups from New York to San Francisco will serve curated cultural dishes to people who need to remember that love matters. Served at no cost to the communities where anti-Asian violence has recently occurred, YSLU organizers need financial support to "help fill people's bellies with some luv'n." They call for support to turn the 3,800 racist incidents into an opportunity for local restaurants and the people they feed. With a pay it forward approach, YSLU will target residents and restaurateurs in New York, San Francisco, Los Angeles, and Denver. The first event will happen in New York City early to mid-May, and recurring events will follow throughout the state. Tips, donations, and the profits from promotional products will fund all future events. But, right now, Your Stomach Loves Us needs contributors' monetary help as well as expertise and knowledge about how to support and rebuild communities.
Co-founder and owner-operator of KarlsBalls Takoyaki in NYC said, "If we get cut, we bleed the same color. If only the people attacking our elders and community realized there's a little bit of themselves in every person. And by creating harm, in reality, they're hurting themselves."
For more information and to support the campaign, visit https://www.yourstomachlovesus.com.
GoFundMe Link:
https://www.gofundme.com/f/your-stomach-loves-us?utm_campaign=p_cf+share-flow-1&utm_medium=copy_link&utm_source=customer
Contact:
Greg Taniguchi
Founder, Your Stomach Loves Us
(626) 679-3571
About Your Stomach Loves Us
Your Stomach Loves Us is a non-profit initiative that hopes to address anti-Asian racial hate through food events in communities hard hit by the pandemic.
The post Your Stomach Loves Us Launches GoFundMe Campaign to Stop the Hate One Belly at a Time first appeared on PRUnderground.
Press Contact
Name: Greg Taniguchi

Phone: (626) 679-3571

Email: Contact Us

Website: https://www.yourstomachlovesus.com
Original Press Release.