The World's Leader in Human Milk Oligosaccharide (HMO) Products Introduces Fresh New Look
(PRUnderground) May 4th, 2021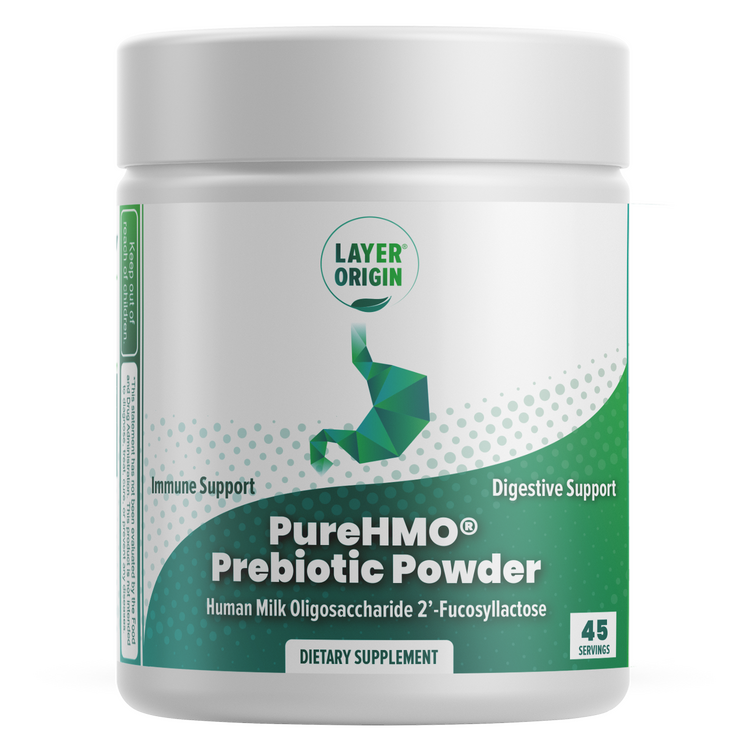 Layer Origin Nutrition today announced its suite of new product labels and the company's new logo. The logo and labels were created over a series of several months and designed to evoke the company's values and principles for its products: natural, unique, modern, and effective.
The new designs create a cohesive look for Layer Origin Nutrition's full line of Human Milk Oligosaccharide (HMO) prebiotic products including its PureHMO® Prebiotic powder, PureHMO® Prebiotic capsules and its PureHMO® Prebiotic + Probiotic capsules. View the new labels and logo at Layer Origin Nutrition's website. 
The new logo features a gradient of green shades flowing from left to right encircled by a thin line emerging from a leaf cradling the "Layer Origin" name at the bottom.
"Layer Origin Nutrition has grown rapidly and it was time to align our logo and product labels to the identity of our company and our products," says Beau Berman, Co-Founder and Marketing Director of Layer Origin Nutrition.
"We're really excited about this refreshed imagery and so far feedback from our customers has been tremendous."
The new labels feature a color-coded system grouping products by their benefit, whether its shades or green for digestive support or shades of red for heart health. While colors can overlap from product to product, each bottle has its own unique icon, such as a stylized stomach for products like PureHMO® or a 3D heart for BranPure® capsules.
The new logo and labels debuted in April and will continue to be rolled out throughout Spring and Summer 2021 as Layer Origin Nutrition expands its already robust line of Human Oligosaccharide (HMO) products with new offerings.
Layer Origin Nutrition's founders are available for select in-person interviews in the New York region or Zoom and phone interviews worldwide.
For more information on Layer Origin Nutrition and to see the new labels visit www.LayerOrigin.com
To be the first to receive notification of the new product launches, add your name to the early-bird list here. 
FDA Disclaimer: The statements made regarding these products have not been evaluated by the Food and Drug Administration. This press release is not intended to be a substitute for professional medical advice, diagnosis, or treatment. Please check with your doctor. The news site hosting this press release is not associated with Layer Origin Nutrition. It is merely publishing a press release announcement submitted by a company, without any stated or implied endorsement of the product or service.
About Layer Origin Nutrition
Layer Origin Nutrition was founded by a group of food scientists from Cornell University and specializes in creating digestive health supplements made from the prebiotic mother nature intended: human milk oligosaccharides (HMO).
The post Layer Origin Nutrition Unveils Bold New HMO Product Labels and Logo first appeared on PRUnderground.
Press Contact
Name: Beau Berman

Phone: 315-567-4996

Email: Contact Us

Website: https://www.LayerOrigin.com
Original Press Release.