This award recognizes outstanding executives whose accomplishments leverage supply chains for competitive advantage.
(PRUnderground) May 5th, 2021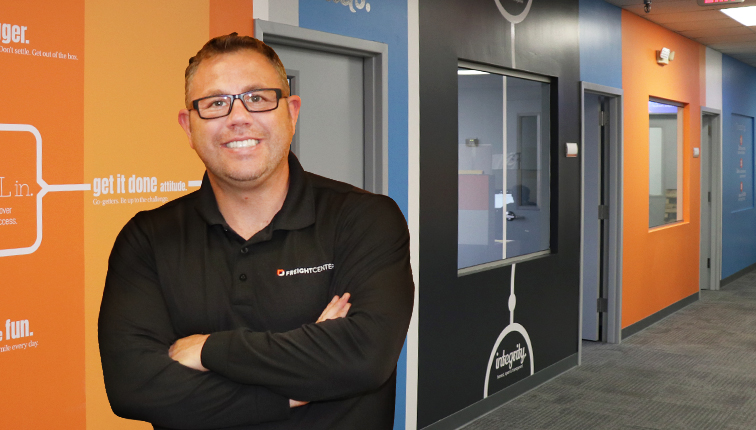 Supply & Demand Chain Executive, the only publication covering the entire global supply chain, has announced FreightCenter CEO Matthew J. Brosious as one of the winners of its 2021 Pros to Know award.
This award recognizes outstanding executives whose accomplishments offer a roadmap for other leaders looking to leverage supply chain for competitive advantage. This year's list includes individuals and teams from software and service providers, consultancies and academia, trucking and transportation firms, professional development agencies, sourcing and procurement divisions, and more, all who have helped supply chain clients and the supply chain community at large prepare to meet many of today's—and tomorrow's—challenges.
"FreightCenter is a leader in bringing freight shipping solutions into the digital age, providing technology and personalized services that empower small businesses everywhere," says Brosious. "The freight world is very different nowadays and being able to streamline and centralize shipping solutions so shippers, carriers, drivers, and everyone in between can work together to keep the supply chain moving smoothly is so crucial."
"While many companies have struggled to re-gain their footing as a result of COVID-19, this year's Pros to Know winners stepped up to the plate to deliver innovative solutions and programs in a time of crisis and need. These winners collaborated, optimized, developed, educated and played a critical role in the survival and success of their company amid a global pandemic," says Marina Mayer, Editor-in-Chief of Supply & Demand Chain Executive and Food Logistics. "I am honored to recognize these individuals and teams and extend my utmost gratitude to everyone in the supply chain industry for their time, efforts and innovations to keep our nation's supply chains afloat."
Go to www.sdcexec.com to view the full list of all 2021 Pros to Know winners.
About Supply & Demand Chain Executive
Supply & Demand Chain Executive is the only supply chain publication covering the entire global supply chain, focusing on trucking, warehousing, packaging, procurement, risk management, professional development and more. Go to www.SDCExec.com.
About FreightCenter
Founded in 1998, FreightCenter is a full-service nationwide third-party logistics (3PL) service provider based in Florida. FreightCenter is transforming the shipping process by ushering logistics into the digital age with our powerful easy to use online shipping tools. With a vast portfolio of transportation solutions from truckload, LTL, intermodal to parcel combined with our network of trusted partners, we are simplifying and streamlining the shipping process for shippers everywhere.
The post FreightCenter CEO Recognized as a Supply & Demand Chain Executive 2021 Pro to Know first appeared on PRUnderground.
Press Contact
Name: Cindi Demaree

Phone: 800-716-7608 ext. 5960

Email: Contact Us

Website: https://www.freightcenter.com
Original Press Release.