The MasterCAN V-Gate module by Copperhill Technologies records messages from an SAE J1587 and SAE J1939 network, filters and merges the data into single SAE J1939 messages, and transfers the processed data via the output CAN Bus interface. The converter is suitable for vehicles and other machinery equipped with SAE J1708 (SAE J1587) networks.

GREENFIELD, Mass. - May 24, 2021 - PRLog -- The MasterCAN V-GATE automatically and simultaneously receives SAE J1939 and SAE J1708 (SAE J1587 protocol) data. The MasterCAN device analyzes the received data, filters out a pre-configured set of most useful PGNs, generates SAE J1939 messages (PGNs), and transmits them using the CAN/SAE J1939 output interface.
The MasterCAN data converter series serves as an interfacing and transformation tool between CAN J1939/71, SAE J1708 (SAE J1587), and RS-485/232 (Modbus RTU) communication devices, designed for vehicle telematics (GPS vehicle tracking) and industrial automation (IIoT).
The MasterCAN data converter is suitable for integrated sensors and peripherals with different interfaces into single telematics and remote management system. It filters J1939/71 data (PGNs) and Modbus messages and simplifies the configuration of a terminal unit for tracking, controller, and display.

Features
Versatility – can be used for vehicle telematics, IIoT applications, industrial automation projects
Flexible configuration of input/output SPN, Modbus registers, data baud rate using service software
Safe CAN bus and J1708 bus reading using contactless readers (optional)
Conformity with automotive standards of the EU and EAEU
Power supply from on-board electrical network without extra power adapters
Specifications
Supply Voltage: 10 to 45 VDC
Current consumption at 12 VDC: Not more than 100 mA
Current consumption at 24 VDC: Not more than 50 mA
Operating Temperature: -40C to +85C
Protection: IP40
Weight: 0.15 kg = 0.33 lbs.
Copperhill Technologies Corporation's focus is on the development and sales of embedded systems for Controller Area Network, SAE J1939, and NMEA 2000. Copperhill Technologies is a member of SAE (Society of Automotive Engineers) and NMEA.
Media Contact
Wilfried Voss
***@copperhillmedia.com
4132132500
Photos: (Click photo to enlarge)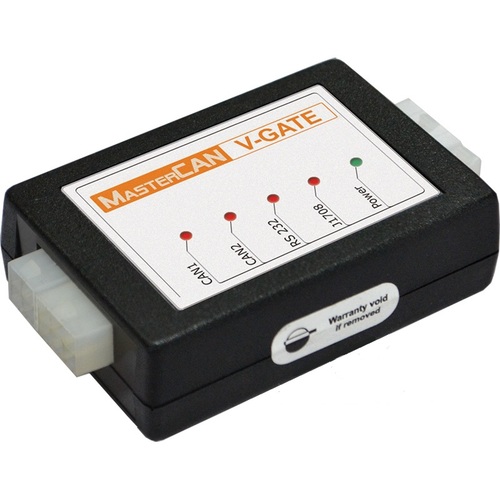 Read Full Story -
SAE J1708 to SAE J1939 Gateway for Vehicle Telematics Systems
|
More news from this source
Press release distribution by PRLog