Research backs evidence that natural toenail fungus remedies can overcome challenges posed by other treatment.
(PRUnderground) May 26th, 2021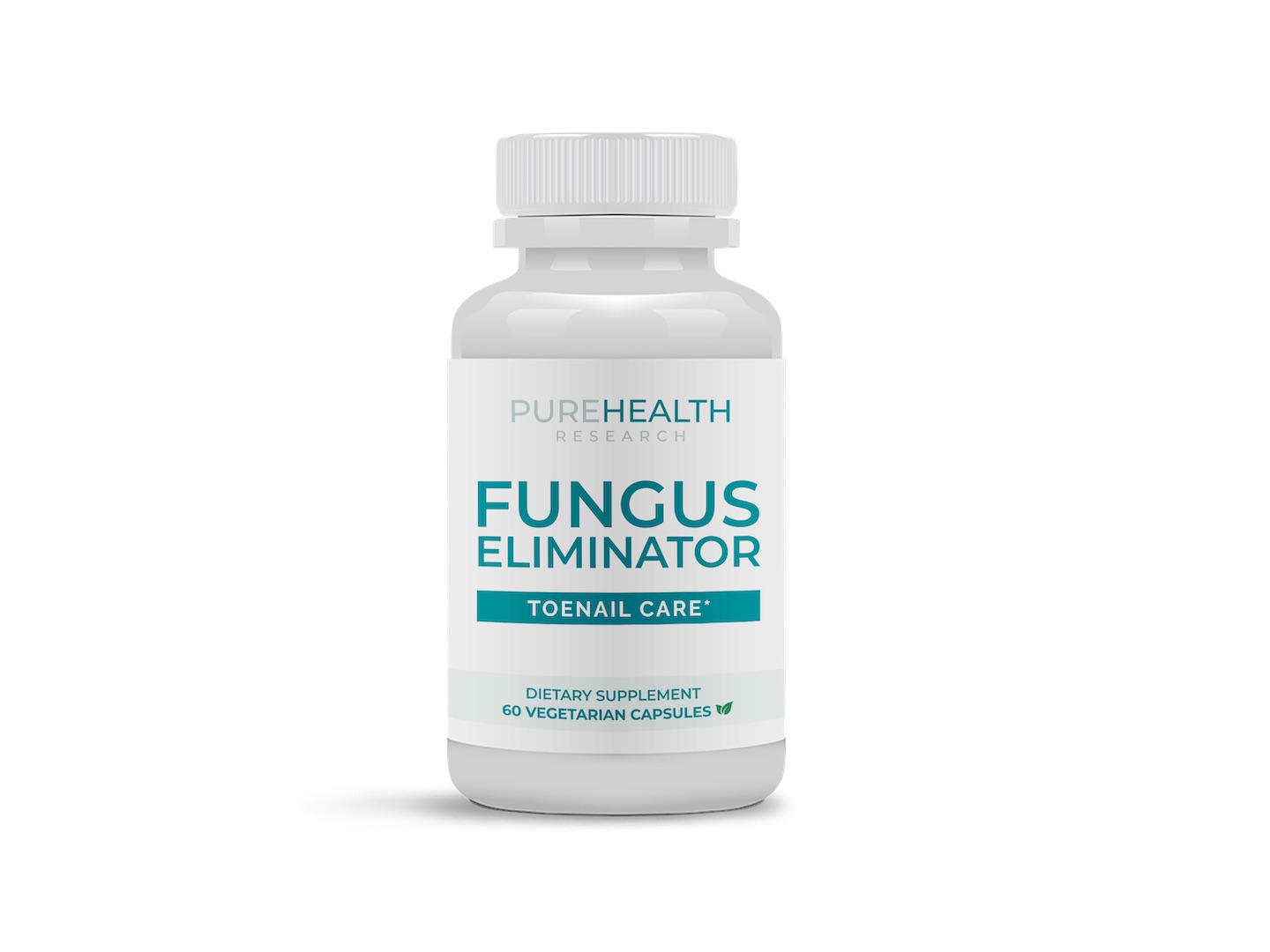 Introducing Fungus Eliminator by Pure Health Research. A natural and effective way to treat stubborn toenail fungus rooted in the nail bed.
Many over the counter topicals prove ineffective for this condition, while more aggressive treatments can involve unwanted side effects. Looking to ancient remedies, botanicals and herbs have been staples of successful treatments for thousands of years. Research conducted by PureHealth Research has found a formulation involving bioactive compounds that works as well as pharmaceutical options without the harsh side effects.
PureHealth Research has combined leading edge technology and scientifically proven ingredients to create Fungus Eliminator. This premium treatment is potent but gentle and doesn't include harsh chemicals or synthetics. In fact, its 9 ingredients are natural: olive leaf extract, caprylic acid, bioperine, turmeric, wormwood, apple cider vinegar, garlic bulb, basil leaf, and oregano. Customers simply take two capsules per day to see results.
Fungus Eliminator joins the PureHealth Research lineup which includes products such as Ultimate Heart Health Protocol, Complete Vision Formula, Blood Sugar Formula, Joint Support, and Ageless Brain.
All formulations from PureHealth Research, including Fungus Eliminator, are doctor-approved by an advisory board of health experts. More information can be found at https://www.purehealthresearch.com.
Disclaimer: The statements made regarding these products have not been evaluated by the Food and Drug Administration. This press release is not intended to be a substitute for professional medical advice, diagnosis, or treatment. Please check with your doctor. The news site hosting this press release is not associated with PureHealth Research. It is merely publishing a press release announcement submitted by a company, without any stated or implied endorsement of the product or service.
About PureHealth Research
PureHealth Research aims to give back with its selection of premium health supplements created with the height of formulation in mind.
The post PureHealth Research Toenail Fungus Remedy Fixes Fatal Flaw in Modern Treatment first appeared on PRUnderground.
Press Contact
Name: Blake Hartshorn

Phone: (888) 558-9836

Email: Contact Us

Website: http://purehealthresearch.com/
Original Press Release.