300Magazine is pleased to introduce Mandie Keay, a talented Calgary-based artist and instructor for the online oil painting course for beginners.
(PRUnderground) May 28th, 2021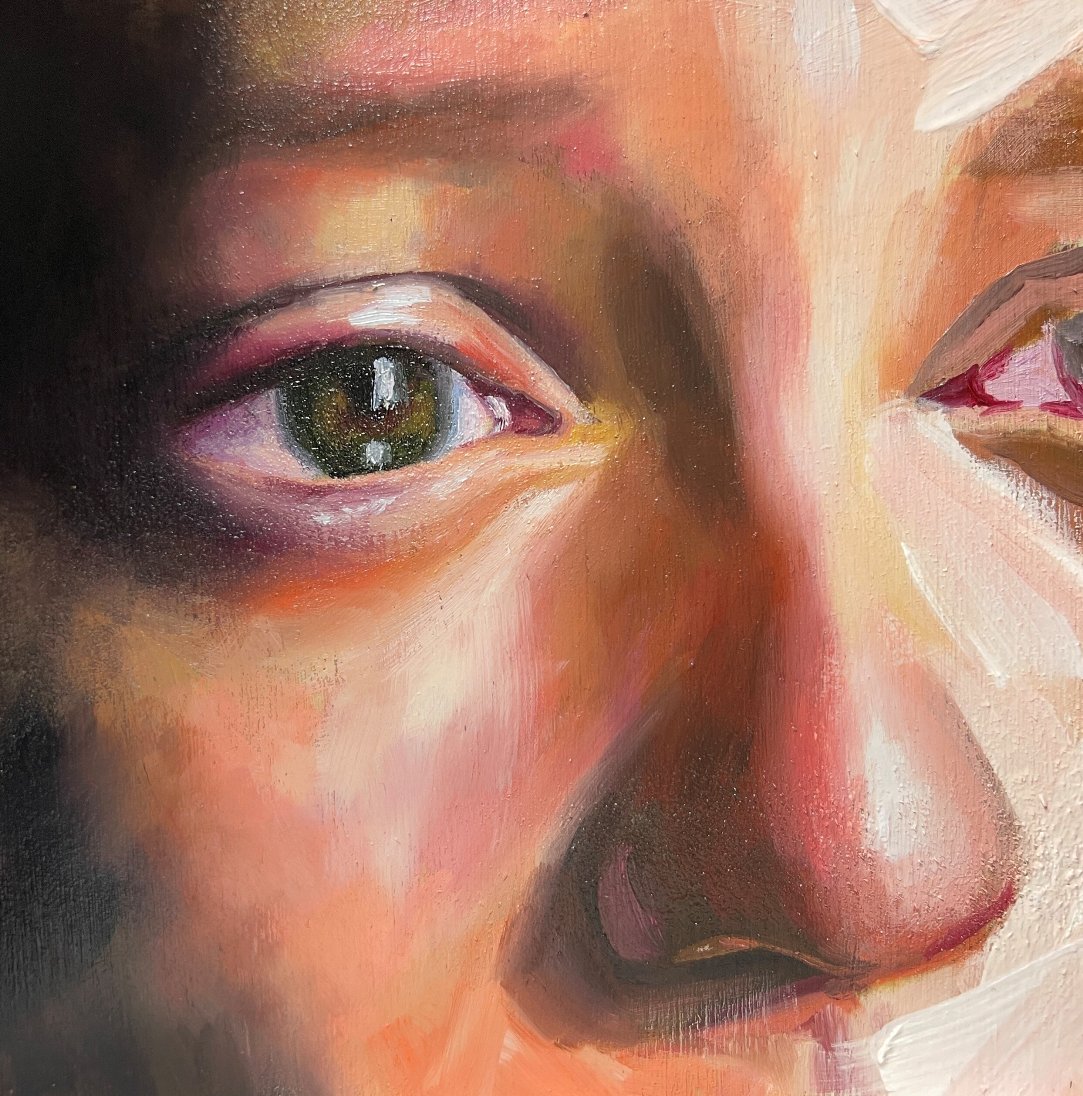 The online art magazine 300Magazine is pleased to introduce Mandie Keay, a talented Calgary-based artist who creates portraits and figure paintings to illustrate a world with contrasting elements of realism, beauty, and line art. Mandie Keay has been an oil painter for more than 15 years now, and she is also the instructor for the online oil painting course for beginners. With this course, Keay helps her students learn a process of how to become a self-directed artist, improve their skills, and find their own sense of style.
Mandie Keay is a well-established artist based in Calgary, Canada. She specializes in figure and portrait paintings with a strong focus on human expressions and emotions. Most of Keay's subjects are beautifully rendered, sensual females that she paints mainly on wood. Her works are inspired by elements of animals, florals, tribal designs, tattoo art, mandalas, and religious art, which the artist often uses in her wood paintings to underline the beauty of nature and all organic forms. With detailed brush strokes, Mandie Keay portrays realism, but her intricate compositions also bring out a relaxed sensation where the body and mind are in balance with nature. Her sensual works have been exhibited at a number of art shows and are in many private collections in the United States and Canada.
Mandie Keay's passion for oil painting has led her to another important step in her art career. Keay is now the instructor for the online course designed for each and everyone wishing to become an artist. In this course, she shares a technique that she has cultivated over the years and teaches students how to direct their own paintings from beginning to end. Mandie Keay's way of teaching is an approach to paint all organic things in nature. She says, "I believe art is an essential part of life and my mission is to form deep connections with life through my artwork and teachings."
Mandie Keay's course details:
·       over five hours of real-time instruction;
·       color theories and how to apply them to the palette and painting;
·       how to transfer the drawing onto the canvas;
·       demonstration and explanation of different settings and supplies;
·       demonstration of different brush stroke techniques;
·       how to maintain art supplies and use oil mediums;
·       extensive transcribed notes for every lecture;
·       complementary one-on-one critique and feedback;
·       real-time demonstration and explanation of the entire painting.
Mandie Keay's oil painting course is a great choice for both those who want to become a famous artist one day and those who just enjoy painting and want to develop their skills. It is a completely self-paced online course, so you decide when you start and when you finish.
About 300Magazine
300Magazine is an online magazine about fine art, culture, luxury watches, cars, boats, planes, jewelry, and everything related to luxury lifestyle. Based in New York City, we are fortunate enough to be living and working at one of the centers of art and technology of our time. This puts us in a strategic and inspired position to see what's new, who's who, and what you need to know. We also have a lot of friends overseas, keeping us posted on what is happening abroad.
The post Mandie Keay Offers an Online Oil Painting Course for Beginners first appeared on PRUnderground.
Press Contact
Name: Ilya Kushnirskiy

Phone: +19176585075

Email: Contact Us

Website: http://300magazine.com/
Original Press Release.