14,000 on the Nasdaq.
We're actually over what we thought would be the top of our range as the P/E Ratio of the Nasdaq 100 crossed over 40 at 13,000 so 14,000 is more like 43 time the earnings of the stocks in the index but, when you think about it, that's pretty much a 2.32% return on your investment, which is the same as the yield on a 30-year note so, as usual, where else are you going to put your money?  
There's the rub, of course because, if the Fed does raise the rates on bonds, they make them more attractive than stocks and that can quickly lead to the very market correction they are desperately trying to avoid.  Still, inflation is clearly out of control with yesterday's PPI number coming in at 0.8% for May and a shocking 0.7%.  Final Demand PPI, which measures change in prices received by domestic producers for goods, services, and construction (the price you actually pay for things) is up 11% year over year – a number that hasn't been seen for decades.  At any other time in our Nation's history, this would have been considered a major economic crisis – now it's just Tuesday….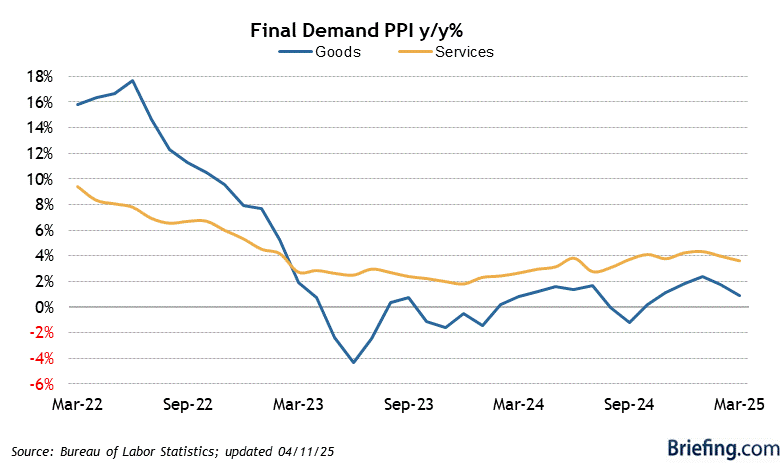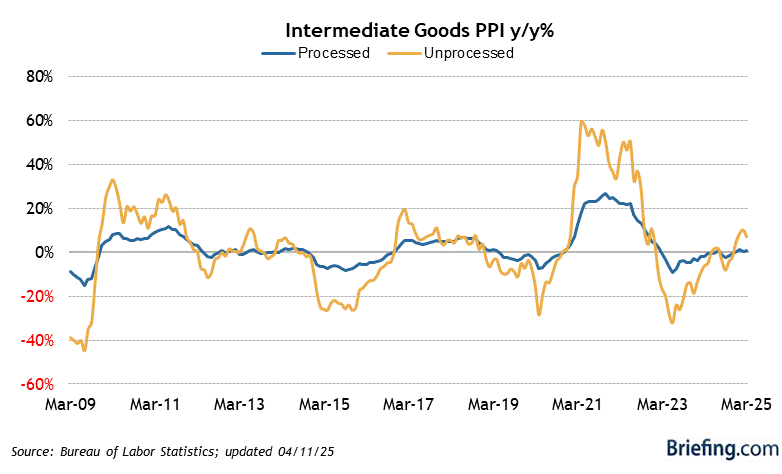 And that's not even the real crisis, the real crisis is Intermediate Goods, the prices for fully or partially processed commodities that WILL be used as inputs to produce other goods in the coming months – those are up just shy of 60% year over year and, while it's normal for commodity prices to bounce around – these prices are downright scary if they prove to be sticky.  
So far, the Fed has been swearing up and down that these inflationary indicators are "transitory" but there's no indicator of that at all.  Rising prices for intermediate goods are a leading indicator, not a lagging one and we have yet to see the worst of this storm.  
Not only that but Empire State Manufacturing for June was a miss at 17.4, down from 24.3 in May as Delivery Times lenthened to a record pace as inventories edged lower and "both input prices and selling prices continued to rise sharply."  This is despite 
IN PROGRESS