Jolly Green Oil aims to make good quality plant medicine at affordable prices.
(PRUnderground) July 25th, 2021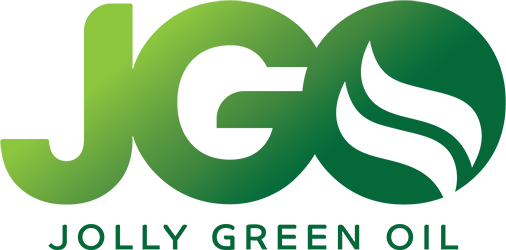 The CBD market is still relatively young but growing awareness, education, and changing consumer behaviors are creating opportunities for new players. The CBD market is now one of the fastest-growing ones. According to a 2020 study by the FMCG Gurus, only one out of ten consumers actually use products containing CBD, despite the buzz particularly here in the United States. The study also indicated that worldwide, only 39% of consumers have heard of CBD oil. Both statistics indicate that there is a huge untapped market for CBD products and that there is a big potential for growth for CBD companies.
This is where Jolly Green Oil comes in. Jolly Green Oil was founded in 2017 to create high-quality plant medicine at affordable prices. The company is revolutionizing the CBD industry with its mushroom CBD products. Shrooms by Jolly Green Oil takes the medicinal properties of its ingredients to create a brand new series of CBD oil products. Jolly Green Oil CEO Christopher Looney was one of the first to join the CBD space seven years ago. According to Mr. Looney, these medical mushrooms are the next big thing in the neutraceutical and plant medicine space.
Shrooms by Jolly Green Oil utilize the medicinal properties of six different kinds of mushrooms: Lion's Mane, Cordyceps, Reishi, Turkey Tail, Shiitake, and Nameko. The product is ideal for people who are looking for these ingredients to support their health needs. During this uncertain time, taking care of one's health is essential. Many people turn to natural products with quality ingredients. Luckily, one of these products with natural ingredients is Shrooms.
Jolly Green Oil's CBD products are produced with the highest standards. Jolly Green Oil is compliant with FDA's Current Good Manufacturing Practice (CGMP) regulations. This means that all of the company's products are produced in an ISO 7 Certified Clean Room and that it meets the regulatory standards of a fast-changing industry. Aside from this, Jolly Oil's products are third-party tested, ensuring each product's potency and purity.
Jolly Green Oil's products range from mushroom CBD oils, edibles and tinctures. More recently, the company has expanded to include hempmetics, a division of Jolly Green Oil that focuses on CBD topicals and cosmetics. Jolly Green Oil's products can now be ordered wholesale.
Jolly Green Oil also aims to give back to the community by supporting reforestation. For every Jolly Green Oil product purchase, the company plants a tree via the One Tree Planted organization.
To browse, shop, and learn more about Jolly Green Oil products, visit https://jollygreenoil.com.
Disclaimer: The statements made regarding these products have not been evaluated by the Food and Drug Administration. This press release is not intended to be a substitute for professional medical advice, diagnosis, or treatment. Please check with your doctor. The news site hosting this press release is not associated with Jolly Green Oil. It is merely publishing a press release announcement submitted by a company, without any stated or implied endorsement of the product or service.
About Jolly Green Oil
Jolly Green Oil was founded in 2017 with one goal in mind – to make good quality plant medicine at affordable prices. In 2019, Jolly Green Oil joined forces with ILW Sciences to use its vast knowledge in the nutraceutical industry to create some of the most advanced plant medicine products in the market.
The post Jolly Green Oil Breaks into the Medical Mushroom Space first appeared on PRUnderground.
Press Contact
Name: Christopher Looney

Phone: 516-828-6813

Email: Contact Us

Website: https://jollygreenoil.com/
Original Press Release.