Seeking to Dial Back Your Exposure to China?
August 16, 2021 at 16:13 PM EDT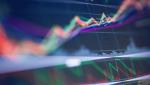 Income investors that embrace international stocks are facing a conundrum when it comes to emerging markets. Developing economies often sport higher dividend yields than broader U.S. equity benchmarks and China is the biggest emerging markets dividend payer in dollar terms. Yet as investors well...