On August 22, Auctions at Showplace will hold New York City Estate Auction featuring 280 lots of fresh estate merchandise from NYC and the metropolitan area.
(PRUnderground) August 18th, 2021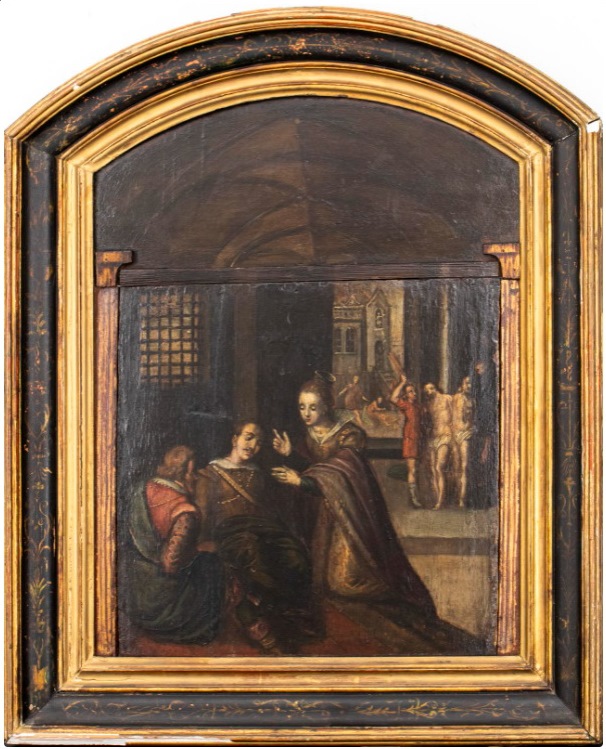 The online magazine 300Magazine is pleased to share the news that will interest all those who love and appreciate high-quality art, design, and antique pieces. This week, Auctions at Showplace will hold New York City Estate Auction featuring 280 lots of fresh estate merchandise from NYC and the metropolitan area. These include exclusive jewelry, European paintings, sculpture, silver flatware, art prints, antique furniture, lighting, marble, designer bags, carpets, and many more. The live auction will start on August 22, 12pm EDT.
Auctions at Showplace, which has long been a premier destination for luxury items and fine art in New York, conducts estate auctions twice a month. Featuring rare and unique collectible pieces that are always fresh to the market, Showplace offers collectors an amazing opportunity to buy things that are hard to find anywhere else. All of the items put up for sale can be previewed at Showplace Luxury Art Design Vintage located at 40 West 25th Street, NYC, Wednesday through Sunday, 10am-6pm.
The upcoming New York City Estate Auction scheduled for August 22 features a stunning selection of art, antiques, jewelry, and collectibles for any taste. The top lot is an 18k yellow gold Tahitian Baroque black pearl necklace estimated at $4,000-6,000. The matching earrings are available for sale too. They are estimated at $1,500-2,500. The auction also features a selection of diamond jewelry, including 18k yellow gold champagne diamond ball drop earrings, a vintage 18k yellow gold diamond flexible brooch, Angela Cummings 18k yellow gold onyx clip earrings with opals, and a vintage 14k yellow gold crescent brooch decorated with sapphires, rubies, and diamonds, among others.
The selection of fine art is no less impressive. Art collectors should pay particular attention to a 17th-century oil on panel painting attributed to the Dutch artist Cornelis Saftleven, a Northern European Baroque oil on panel altarpiece (pictured) dated to the 17th-18th century, Ruth Schloss's oil on canvas painting "Girl with Flower," Thomas Hart Benton's lithograph on paper "Planting" (circa 1939), and Buck McCain's Western oil on board painting depicting Native American on horseback.
Showplace's New York City Estate Auction also features some really great pieces of antique and modern furniture, lighting, and decorative art. Among other highlights are original Persian carpets and a fabulous selection of crystal minaudières by the notable Hungarian-American fashion designer Judith Leiber.
New York City Estate Auction by Auctions at Showplace will be held live on August 22, starting at 12pm EDT. Online bidding is already open.
Photo credit: Showplace Luxury Art Design Vintage/nyshowplace.com
About 300Magazine
300Magazine is an online magazine about fine art, culture, luxury watches, cars, boats, planes, jewelry, and everything related to luxury lifestyle. Based in New York City, we are fortunate enough to be living and working at one of the centers of art and technology of our time. This puts us in a strategic and inspired position to see what's new, who's who, and what you need to know. We also have a lot of friends overseas, keeping us posted on what is happening abroad.
The post Showplace's New York City Estate Auction Will Start on August 22, 2021 first appeared on PRUnderground.
Press Contact
Name: Ilya Kushnirskiy

Phone: +19176585075

Email: Contact Us

Website: http://300magazine.com/
Original Press Release.