Innovation in education encourages teachers and students to explore the known and the unknown, and to uncover new things.
(PRUnderground) August 27th, 2021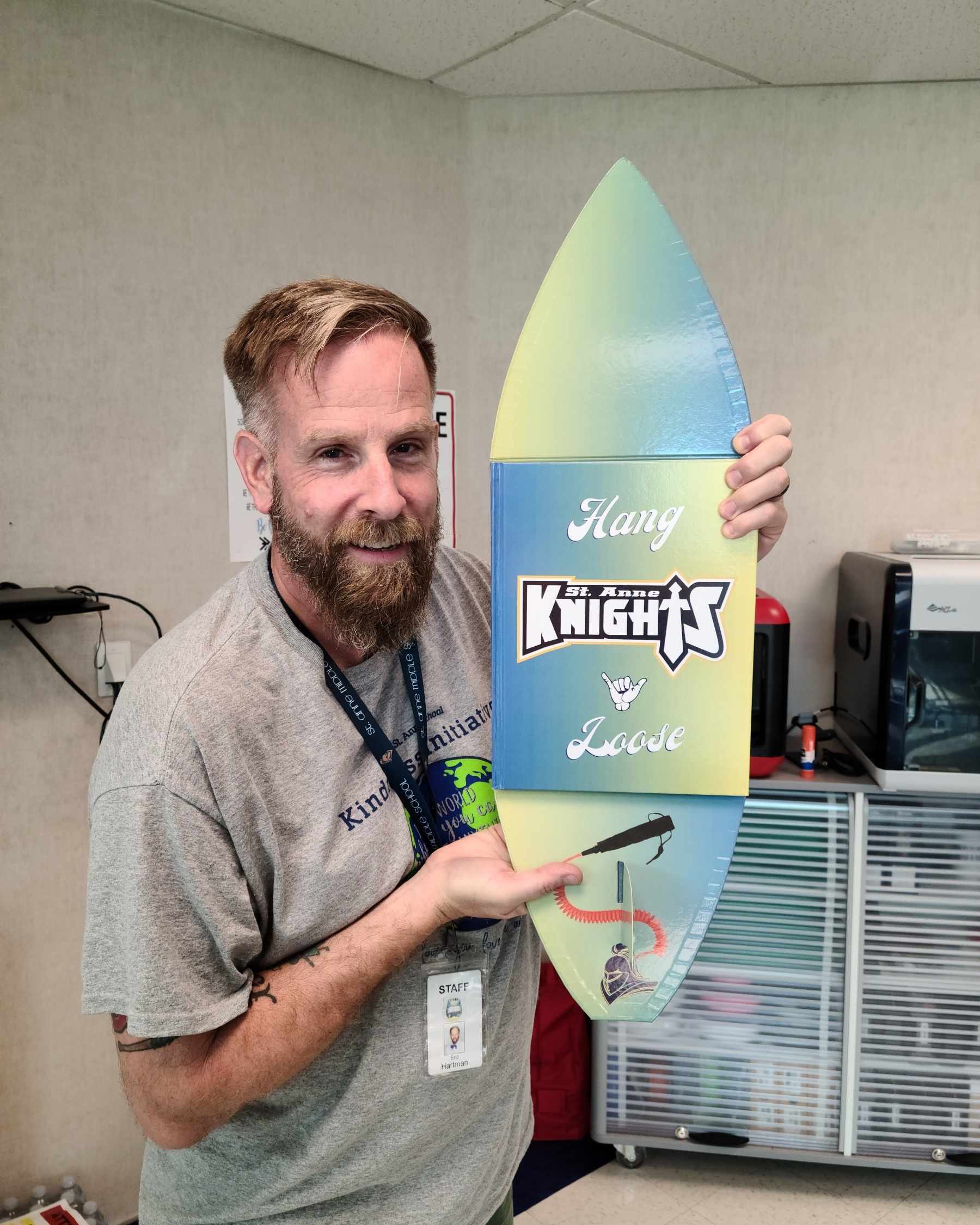 Eric Hartman, who has been a teacher for almost twenty years, has worked with students in every grade from K-12. He is currently a technology teacher, but served as a yearbook adviser for seven years, retiring from it in May 2021. What he enjoys most about education is the look on his students' faces when he gets to introduce them to something new and exciting, which he calls "Innovation in Education." As Eric put it himself:
"Innovation in education encourages teachers and students to explore the known and the unknown, and to uncover new things. It involves a different way of looking at and solving problems, because it compels students to use a higher level of thinking. It is especially significant because my students today will be the ones who innovate tomorrow, so educators like myself must constantly update their processes and introduce new practices that better prepare students for that future."
Educational innovation doesn't just happen in the classroom, though—as Eric knows fully well, student empowerment can also happen through yearbook customization and leadership opportunities for young staffers.
Seeing an opportunity in 2020 to expand innovative education to his school's yearbooks, Eric decided to create something that has truly never been done before—a yearbook that unfolds to make a new shape! In Eric's case, he chose a surfboard, since his school is located in California. He wanted this yearbook to tell his students to "hang loose" and roll with the punches, especially considering how hard of a year 2020 was for everybody. With the help of United Yearbook Printing, Eric was able to take his idea from vision to final product, and his book brought smiles to the faces of many students.
While United Yearbook's competitors discourage students from being innovative, putting a high price tag on their products and telling students that it is impossible to produce their creative ideas, United Yearbook is here to support each yearbook team in their unique design journeys.
In particular, they offer standard cover customization options, such as foil-stamping (silver, gold, and pantone), embossing / debossing, die-cutting, heat-sensitivity, and dust-jackets. They also have more specialized and creative options. For example, they can produce double-sequin covers, pop-up features, flocking, scented covers, and books that unfold to make shapes (e.g., surfboard). Visit this link to view United Yearbook's different options for customization!
https://www.unitedyearbook.net/
About TSE Worldwide Press
Based in Rancho Cucamonga, CA, TSE Worldwide Press is a global leader of high-quality commercial printing, focusing specifically on the innovative book projects of self-publishers. In particular, the company specializes in complex projects that require precise accuracy in details and color-matching. The key purpose of TSE Worldwide Press is to help self-publishers realize their dream, and to be with them for each step of making that dream a reality. This is the mission of Sarah Y. Tse, the CEO and co-founder of TSE Worldwide Press. Sarah is a self-starting businesswoman, leading both TSE Worldwide Press as well as United Yearbook Printing. At the age of 18, Sarah moved from Hong Kong to the United States as an immigrant in order to pursue her education, receiving a B.A. in Art and an M.A. in Business. With a love for books, a knack for problem-solving, and a passion for helping others, Sarah's mission in life is to help others realize and fulfill their dream projects. Between her two companies, TSE Worldwide Press and United Yearbook Printing, Sarah has helped publish close to 1,000 independent titles for new authors and self-publishers between 2004 and 2021. Basing her memoir on her many years of business experience as a female minority, 7 Years on the Front Line is Sarah's debut as a writer.
The post Incorporating Innovation In Education first appeared on PRUnderground.
Press Contact
Name: Paola Perez

Phone: 909-898-8282

Email: Contact Us

Website: https://www.sarahytse.com
Original Press Release.