Allergies are becoming more common, but they don't always manifest in the expected ways. AllergyEasy helps primary care physicians recognize the full range of allergy-related illnesses so that they can identify and treat them appropriately.
(PRUnderground) October 13th, 2021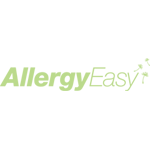 When most people think of allergies, they think of a runny nose and sneezing, but there are far more indicators of allergy. And according to AllergyEasy, they are too often missed by primary care physicians.
AllergyEasy equips family physicians and pediatricians with a turnkey allergy treatment program. This allows them to treat their patients' allergies in-house using immunotherapy without having to refer them out for treatment and lose continuity of care. As AllergyEasy spreads to doctors in 32 states, they say that one of their biggest challenges is educating doctors about the many manifestations of allergy.
"Too many patients are slipping through the cracks because they don't have the classic hay fever symptoms, but allergies can lead to many health problems that aren't easily identified," said Stuart Agren, M.D., founder and president of AllergyEasy.
Agren said that lesser-known symptoms of allergy include fatigue, head pain, chronic cough, asthma, irritable bowel syndrome, eczema, and a newly identified condition known as eosinophilic esophagitis, which causes chronic inflammation of the esophagus.
"A doctor may see a patient with chronic headaches and refer them out for all kinds of pain management. But if the head pain comes from allergy-related sinus problems, it will continue until the underlying allergy is treated," said Dr. Agren. "The same for allergy-related asthma. Inhalers and other medications have their place, but they only put a bandage on the symptoms and don't get to the source of the problem."
AllergyEasy helps physicians accurately diagnose the full spectrum of allergies and then treat them through sublingual immunotherapy, which is a safer, more convenient alternative to allergy shots. Rather than injecting antigen into the skin, it is dispensed as oral drops under the tongue where it absorbs into the bloodstream. Sublingual immunotherapy is the method of choice for allergy treatment in many European countries and is quickly gaining popularity in the U.S., not only because it is effective but also because it is safe enough to be taken at home.
According to the Centers for Disease Control and Prevention, food allergies increased by 50% between 1997 and 2011 and now affect 1 in 13 children in the U.S. Environmental allergies are increasing, too, with the National Academy of Sciences reporting that pollen season is growing longer and more intense. Agren said that with allergies on the rise, it is more critical than ever for doctors to know how to identify and treat them appropriately. To learn more about AllergyEasy or their efforts to educate primary care doctors to diagnose and treat allergies effectively using sublingual immunotherapy, visit www.AllergyEasy.com or call (877) 276-3393.
About AllergyEasy
AllergyEasy helps allergy doctors around the country provide sublingual immunotherapy (allergy drops) to their patients who suffer with allergies to pollen and food allergies (including dairy allergy, wheat allergy, nut allergy, fruit allergy and more.) AllergyEasy can connect patients to a doctor in their area who offers sublingual allergy treatment.
Disclaimer: The statements made regarding these products have not been evaluated by the Food and Drug Administration. The information on this website or in emails is designed for educational purposes only. It is not intended to be a substitute for informed medical advice or care. You should not use this information to diagnose or treat any health problems or illnesses without consulting your physician. The news site hosting this press release is not associated with AllergyEasy or Dr. Stuart Agren. It is merely re-publishing a press release announcement submitted by a company, without any stated or implied endorsement of the product or service.
The post AllergyEasy Says Too Many Primary Care Doctors are Missing Allergy Diagnoses first appeared on PRUnderground.
Press Contact
Name: Damon Burton @ SEO National

Phone: 1-855-736-6285

Email: Contact Us

Website: http://www.allergyeasy.com
Original Press Release.