Cleveland, Ohio -

Electronic Merchant Systems (EMS), a company based in Cleveland, OH, is pleased to announce that they offer solutions for payment processing for craft shows. Vendors in such events might be missing out on sales if they don't have the capability for credit card processing. That is why EMS offers an innovative mobile payment processing solution for vendors at a craft fair.

An EMS spokesperson says, "Your goal at craft shows is to be as profitable as possible, but what happens when an interested buyer asks, 'Do you take credit cards?' If your answer is no, or your current credit card processing is too slow, you may be missing out on sales! You can't rely on payment apps, either. As popular as some of them are, you cannot expect a customer to download the app, create an account, link their card, and then pay you in a matter of minutes. This is why you need an updated and efficient mobile payment processing solution for your craft shows. Accepting debit and credit card payments is a must."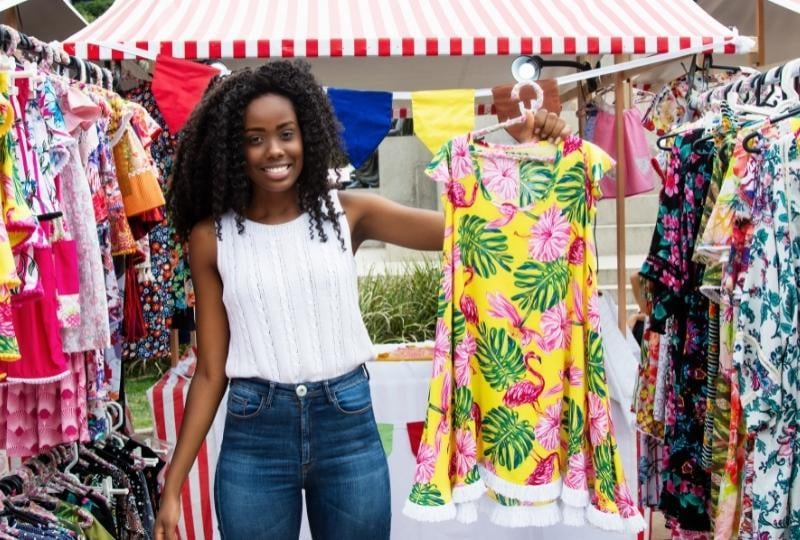 Fair attendees tend to browse and transfer from one booth to the other, which is why if the payment system is not fast enough, they will likely move to another booth if the payment is too slow or the line is too long. The longer they wait, the higher the chance a potential customer may be lost.
EMSmobile allows craft fair customers to pay in a number of ways, including swiping their card, with their EMV chip, or other contactless payment alternatives, such as Google Pay and Apple Pay. Other features include: itemized or simple transactions; monitoring and controlling all inventory; managing cash payments; and enabling several users at the same time.
EMS can also help craft show vendors use gift cards to develop loyal customers. Gift cards can help with brand awareness, higher profit and cash flow, better customer loyalty, and increased volume of purchases. Studies have shown that adding gift cards to a business can allow the company to connect with current customers, attract new customers, and encourage them to keep coming back. It was also observed that in 2019, $3 billion worth of gift card cash was left unused. Every purchased gift card that is never redeemed represents a 100 percent profit for the business.
Founded in 1988, Electronic Merchant Systems has grown into a leading payment processing company with 35 years of experience in payment and credit card processing. They have provided solutions to many local businesses to increase their profit by allowing them to accept every type of card payment, such as stored-value cards, electronic bank transfers, and all major debit and credit cards. They have assisted tens of thousands of retail, Internet, and start-up businesses in various cities around the US. 95 percent of merchants who have done a rate review with EMS have saved money on processing fees. EMS has regional sales offices in key cities in the country and a presence in 100 other cities.
The EMS spokesperson says, "Electronic Merchant Systems is the top choice for streamlining your payment processing and merchant services for your crafting business. As a nationally trusted payment processor, our goal is to help you grow your business."
Those who would like to know more about the payment processing systems available for craft fair vendors can visit the EMS website or contact them via phone or email.
###
For more information about Electronic Merchant Systems, contact the company here:

Electronic Merchant Systems
(800) 726-2117
info@emscorporate.com
250 W Huron Rd #400
Cleveland, OH 44113